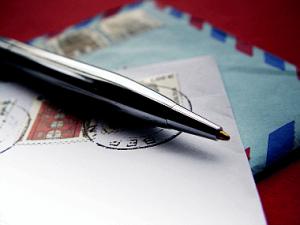 Šta da se radi, kada tamo negde u belom svetu pronađemo baš ono što nam je potrebno za naš posao. Nema druge nego da, što bi stariji rekli zašiljimo olovku i uspostavimo kontakt.
Već sam pisala malo na tu temu, poslovna pisma i email i dala link za generator poslovnih pisama, samao birate od ponuđenih opcija, dodate lične podatke i imate pismo.

– Upit i zahtev za ponudu
Da mi sada tu temu, poslovna pisma, malo detaljnije obradimo. Bavimo se danas formom pisma ili maila koji se zove upit i zahteva za ponudu.
Upit je u principu prvo obraćanje nekoj firmi radi dobijanja detalja o nekom proizvodu, usluzi ili o čitavoj proizvodnoj ponudi određene firme. Mogu se u upitu tražiti katalozi, cenovnici, uzorci. Sve više firmi na svojim sajtovima ima kontakt formu, koja se zove zahtev za upit, gde je moguće na osnovu parametara, koji su zadati, precizirati sve elemente, neophodne za dobijanje ponude, a u sve u cilju efikasnosti i preskakanja ovog prvog koraka, uspostavljanja prvog kontakta.
U poslovnoj korespodenciji kod nas, sledeći korak je zahtev za ponudu, koji ide nakon generalnog upita i dobijanja početnih informacija i on sadrži konkretnija pitanja u vezi kvaliteta, uslova isporuke i slično.
Inquiry (kliknite na reč da bi otušli na rečnik i klikom na englesku ili američku zastavu, čuli pravilan izgovor), drugim rečima je – a request for information
Enquiry je varijanta iste reči, potpuno ispravna.
Postoje mišljenja da je inquiry more formal a enquiry informal.
Za sada u praksi, poslovnoj korespodenciji na engleskom uspešno se koriste obe forme.
Da pređem na temu, neću mnogo filozofirati nego vam prezentovati šta o ovoj temi kaže jedan od mojih omiljenih Language Guide, Kenneth Beare.
Preporučujem čitanje celog posta u originalu.
1. The Start – na početku, početak – obraćanje.
Često nemamo nikakvo ime, nemamo kome da se obratimo, pa onda biramo sledeće:
– Dear Sir or Madam
– To Whom It May Concern
2. Giving Reference: – S neba pa u rebra nije poslovni fazon, lepo da objasnimo otkud mi tu, recimo gledali reklame, čitali oglase, videli sajt….
– With reference to your advertisement (ad) in…
– Regarding your advertisement (ad) in ...
3. Requesting a Catalog, Brochure, Etc. – pišemo upit, pa je red da nešto pitamo to jest da ljubazno zatražimo
– … , would (Could) you please send me …
4. Requesting Further Information – ko pita ne skita, pa da se prilika iskoristi da pitamo i ostale stvari, koje nas interesuju:
– I would also like to know …
– Could you tell me whether …

5. Signature, potpis:
Yours faithfully – (very formal as you do not know the person to whom you are writing) formalno, učtivo, ne poznajemo osobu, koja će čitati naš dopis.
A kako to sve sklopljeno izgleda, evo ovako:
An Example Letter
Kenneth Beare
2520 Visita Avenue
Olympia, WA 98501
Jackson Brothers
3487 23rd Street
New York, NY 12009
September 12, 2000
To Whom It May Concern:
With reference to your advertisement in yesterday's New York Times, could you please send me a copy of your latest catalog. I would also like to know if it is possible to make purchases online.
Yours faithfully
(Signature)
Kenneth Beare
Administrative Director
English Learners & Company
Poslovni engleski i sve postove sa tom tematikom pogledajte na engleski.amarilisonline.com, oznaka poslovni engleski