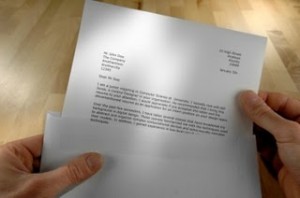 Kako napisati poslovno pismo i na srpskom i na engleskom?
Pravila pisanja kada je poslovna korespodencija u pitanju su prilično striktna, o tome sam već pisala u vezi sa pisanjem poslovnog e-maila, to važi i ovde.
Ali, pismo nije isto što i e-mail.

Pismo se obično piše na memorandumu i može se poslati i e-mailom, ali onda ide u prilogu, attachment ili enclosure.
Obavezni elementi svakog poslovnog pisma:
The Heading
Your Name
Your Address
Your City, State,
Your Phone Number
Obavezno staviti tačne i precizne podatke o sebi, kao pošiljaocu pisma, potrebne poštanske brojeve, kao i telefonski broj sa pozivnim brojem naše zemlje i grada, sa oznakom + ispred broja, pošto su brojevi za izlaz iz zemlje, negde 00 negde 99.
The Date
(Begin with the day, no comma) 15 January 2008
or
(Begin with the month; use a comma) December 1, 2008
ovo su dva česta načina pisanja datuma.
The Inside Address
Contact Information, kome pišete
Name
Title
Company
Address
City, State,
Obavezno je napisati kompletne podatke osobe, kojoj se piše.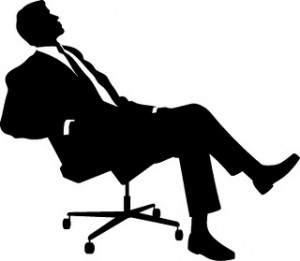 The Salutation
Oslovljavanje
Dear Mr./Ms. Last Name
Koristi se prezime, nikako ime.
The Body
Tekst pisma, precizno, držati se teme.
Complimentary Close:
Pozdrav
– Respectfully yours
– Kind regards
– Yours truly
– Most sincerely
– Respectfully
– Respectfully yours
– Sincerely yours
Signature:
potpis
Handwritten Signature, ako se pismo šalje poštom, obavezan je potpis, rukom pisan naravno a ispod njega, prored i otkucano ime i prezime.
Evo primera, za još primera klikni ovde:
6123 Farrington Road
Apt. G11
Chapel Hill, NC 27514
January 11, 2005

Taylor, Inc.
694 Rockstar Lane
Durham, NC 27708

Dear Ms. Jones:

I am seeking a position in your engineering department where I may use my training in computer sciences to solve Taylor's engineering problems. I would like to be a part of the department that developed the Internet Selection System but am unsure whether you have a current opening.

I expect to receive a Bachelor of Science degree in Engineering from North Carolina State University in June and by that time will have completed the Computer Systems Engineering Program. Since September 2000, I have been participating, through the University, in the Professional Training Program at Computer Systems International in Raleigh. In the program I was assigned to several staff sections as an apprentice. Most recently, I have been a programmer trainee in the Engineering Department and have gained a great deal of experience in computer applications. Details of the academic courses I have taken are included in the enclosed resume.

If there is a position open at Taylor Inc., please let me know whom I should contact for further information. I look forward to hearing from you soon. I may be reached at my office (919-866-4000 ext. 232) or via email (Brock@aol.com).

Sincerely,

Rebecca Brock
Više o temi:
Fotografija na početku posta preuzeta sa www.yourdictionary.com
Poslovni engleski i sve postove sa tom tematikom pogledajte na engleski.amarilisonline.com, oznaka poslovni engleski