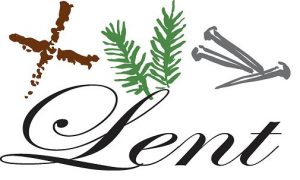 Na današnji dan, možda bi bilo prigodno da navedem neke termine, koji su vezani za Uskršnji post i post uopšte, na engleskom jeziku

– Post se na engleskom kaže Lent
Danas počinje Veliki post, Great Lent i slave ga vernici pravoslavne veroispovesti, Orthodox.
Prvi dan posta se zove Čisti ponedeljak, Clean Monday, mada možete naići i na izraze – Ash, Green, Pure Monday.
Clean Monday is a reminder that we should begin Lent with good intentions and a desire to clean our spiritual house
Hrana koja se jede za vreme posta, nam je dobro poznata.
Foods That Are OK to Eat for Serbian Orthodox Lent and Other Fasting Times
Evo nekih naziva na engleskom
– Serbian Roasted Eggplant -Pepper Spread – Ajvar
– Meatless White Bean Soup – Pasulj – pasulj bez mesa ili klot pasulj
– Serbian Baked Beans – pasulj Prebranac
– Vegetable Casserole – Djuvec
Recepte na engleskom za ova navedena i neka druga posna jela, možete naći ovde.