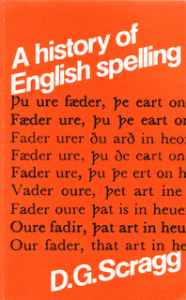 Da li je moguće naučiti spelovanje bez muke. Da, naravno, ali bez truda neće moći!
U engleskom jeziku postoji 26 slova, koja pokrivaju 44 različita glasa. Znači ne ide to baš tako glatko.
Pravilo One Letter One Sound koje važi za naš jezik, se mora zameniti sa One Spelling One Meaning.

Dakle da ne ulazimo ovoga puta u diskusiju o homonimima u engleskom jeziku, već da budemo malo konkretniji. Svako dete sa engleskog govornog područja ima iste dileme i postavlja slična pitanja u vezi sa logikom spelovanja u engleskom jeziku. Ali, šta je tu je.
Ovom prilikom evo predloga za sjajan sajt – FONIKS: Learn to read, write, spell & speak English with phonics & Instant Sound
Prođite celu tabelu po predloženom redosledu, vrlo brzo ćete uočiti napredak.
Naravno uključite zvučnike i ponavljajte naglas. Nemojte da Vas obeshrabri to što je dizajn više dečiji, metodolški je odlično odrađen sa obiljem primera.