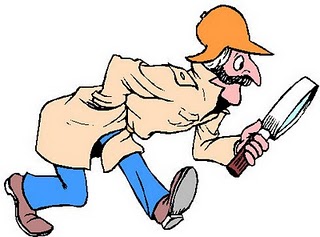 Krenula školska godina pa i pismeni u svim svojim pojavnim oblicima. Kontrolni iz engleskog, rečenice (glagol u zagradi) i sad je potrebno odrediti vreme i napisati rečenicu kako treba, u ispravnom vremenu.
To make a long story short, tj. da skratim, za sve moje superđake i posetioce ovog bloga, naročito anonimuse, evo markera za prepoznavanje vremena u engleskom jeziku.

– Kako iz aviona prepoznati o kom se vremenu radi u engleskom jeziku
Moram ipak, pedagoški, da naglasim, da je ovo samo instant pomoć i da sam sigurna da će kad tad, doći pravo vreme da se posvetite učenju engleskog jezika.
Simple Present Tense
he
she + verb +-s
it
Ostala lica nemaju nikakav nastavak u potvrdnom obliku.
At the weekend, we usually go to the market
Markeri, reči koje kad vidite, znate koje je vreme u pitanju, za present simple, su:
always, every …, never, normally, often, seldom, sometimes, usually
every day,regularly,occasionally, seldom, on Sundays, at weekends
First… then.. afterwards
Nacrtala sam vam i tabelu, da podsetim, ko nije video do sada.
Sve to sa primerima:
When Should I Use The Present Simple Tense?
Present (Progressive) Continuous Tense

am
is + verb +-ing
are
I'm working at the moment.
markeri
now, at the moment, just, just now, right now
Simple Past Tense
verb + – ed or
2 kolona kod nepravilnih glagola

I went to the cinema yesterday.
markeri – sve što nam govori kada se nešto desilo u prošlosti
yesterday, 2 minutes ago, in 1990, the other day, last Friday
Past (Progressive) Continuous Tense
was / were + verb -ing
markeri
when, while, as long as
Present Perfect Tense
have, has
+ -ed or
+ 3 kolona kod nepravilnih glagola

He has been unemployed for half a year.
markeri
for, since,ever, never,yet, already, just, recently, lately, the whole day, all day
this week, this month, this year
Future I Simple
will + infinitive
in a year, next …, tomorrow
soon,
in the next few days,
in the future, tomorrow,
this evening
Ako je nekome potrebna ili više voli tabelu, evo ima i toga.
Ne bi bilo loše da još pročitate i postove sadašnja i prošla vremena, lepo nacrtana.