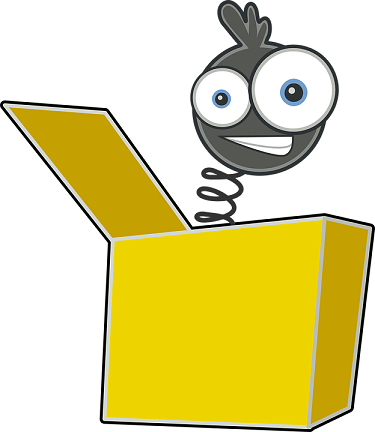 Aprilililiiii – 1. april je dan za šale!
Svašta se dešavalo na današnji dan tokom istorije, neke šale su bile simpatične a neke već spadaju u domen prevara – doduše nenamernih.
Istorija prvoaprilskih šala
Ima raznih, uglavnom nedokazanih verzija, zašto je baš 1.april dan za zbijanje šala.
Evo jedne:
1582 godine u Francuskoj je julijanski kalendar zamenjen novim, ukazom pape Grgura XIII. Po starom kalendaru godina je počinjala 1-og aprila a po novom, nazvanom po papi, gregorijanski, počinjala je 1-og januara. Pošto su sredstva informisanja u to vreme bila prilično ograničena i spora, vest se širila godinama. Svi oni koji nisu bili obavešteni i koji su slavili početak godine prvog aprila su nazivani "fool's errands". Tako je počelo, širilo se Evropom i prešao je običaj i preko kanala u Britaniju.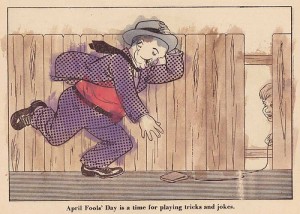 Da počnemo od dečjih šala. Evo predloga:
This is one of THE best tricks I know! First you put Saran Wrap or any other clear plastic wrap over the toilet, between the bowl and the seat. Do this at night so it is harder to see. Then when someone goes to the bathroom, SURPRISE! Oh, and a scream. I don't recommend this because I got grounded for 3 months when I tried it. It's funny, and messy, so if you don't take my advice and do it anyway, be ready to clean up the mess! EWW!!!
Ova šala neka ostane u originalu, pa ko razume shvatiće zašto 🙂
Top lista najboljih šala, u stvari to su ponekad bile i prevare, neverovatno je koliki broj ljudi je poverovao u njih. U svakom slučaju, zabavno štivo.
Moj favorit – vest, koju je objavio The Guardian 1977 godine i koja glasi:
The British newspaper The Guardian published a special seven-page supplement devoted to San Serriffe, a small republic said to consist of several semi-colon-shaped islands located in the Indian Ocean. A series of articles affectionately described the geography and culture of this obscure nation. Its two main islands were named Upper Caisse and Lower Caisse. Its capital was Bodoni, and its leader was General Pica. The Guardian's phones rang all day as readers sought more information about the idyllic holiday spot. Only a few noticed that everything about the island was named after printer's terminology. The success of this hoax is widely credited with launching the enthusiasm for April Foolery that gripped the British tabloids in subsequent decades.
Ukratko, Gardian je objavio poseban dodatak o ostrvskoj republici San Seriffe u Indijskom okeanu. Sastoji se od dva ostrva Upper Caisse i Lower Caisse( otprilike kao velika i mala slova) i dalje sve u tom stilu uključujući i oglase, kao i ponude za letovanje na tom ostrvu.