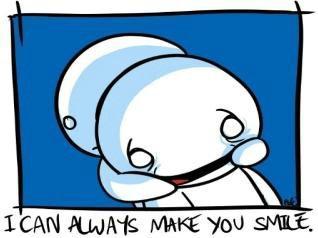 Modalni glagoli u engleskom jeziku se nazivaju modal verb,modal, modal auxiliary verb, modal auxiliary.
Pisala sam o tome u postu o pomoćnim glagolima.
Modus na latinskom znači način, tako da i modalni glagoli u germanskim jezicima, pa i u engleskom izražavaju način na koji će neka radnja biti realizovana, sa aspekta subjekta, koji vrši radnju. (Ne obraćaj pažnju na ovu definiciju, pošto je svaki modalni glagol priča za sebe, kada je značenje u pitanju.)
1. Can, Could, Be able to

Can se koristi kada želimo da izrazimo nešto od nevedenog:
Ability / Possibility
Asking for permission
Request
(sposobnost, umeće, mogućnost, tražanje dozvole, molbe)
You can't fix it. – Apsolutno si sposoban- aibility, imaš znanje i umeće da to popraviš
Can I smoke here? – Lepo pitam, da li je dozvoljeno – asking for permission , nemoj da me neko tresne po džepu!
You can't be serious! -Naravno, šališ se, ne postoji mogućnost – possibility, da to što si rekao, bude istina.
Could –
Asking for permission
Request
Suggestion
Future possibility
Ability in the past
One of a number of possibilities
(fino tražimo, pitamo da nam se nešto dozvoli, upućijemo molbu, dajemo sugestiju, mogućnost da se nešto desi u budućnosti, razmatramo moguću opciju u prošlosti)
Jane could be at work. – Mogla bi da bude na poslu, ko će ga znati, čudo je ta naša Džejn, to je samo jedna od mogućnosti – one of a number of possibilities
Could you say it again more slowly? – Da li biste mogli da ponovite, malo sporije, moliću lepo – request
I think we could have another War. – Pu, pu , daleko bilo, ali moglo bi da se zarati, u budućnosti – future possibility
We could all live to be 100 years old in theory. – Isto to, samo malo lepša opcija za budoćnost, svi bi mogli da doživimo 100 godina.
Can i could, nema oblike za prošlost i budućnost. Moramo da koristimo Substitutes, glagolske grupe reči, koje mogu da se konjugiraju.
can – substitute – to be able to
2. Must, Must not/Mustn't
Must se koristi u situacijama, kada nešto mora da se uradi, neophodno je (must) ili je zabranjeno (must not)
Necessity / Obligation
Prohibition
We must say good-bye now. – E, dragi moji, rastanak se primakao, moramo da se pozdravimo, odosmo bre, smorili smo se.
The teams must not have more than 11 players on the field during a match. – Na terenu ne sme da bude više od 11 igrača.
!!!!Važno – Must not nije nešto što se ne mora uraditi nego ono što se ne sme, zabranjeno je, ne postoji kao legitimna opcija.
You must not swim in that river. It's full of crocodiles. – Alo, bre, ne smeš da plivaš u reci, koja ima puno krokodila.
Must i must not se konjugira u prošlosti i budućnosti :
must – substitute -to have to
must not – substitute – not to be allowed to
3. Shall ,Will – Should , Would
4. May, Might – Ought to
Nešto mora da pretekne i za neki drugi post, zar ne 🙂
Ali, ovde nije priči kraj.
Važno za sve modalne glagole u engleskom:
1. 1. Modal verbs do not take "-s" in the third person.
Modalni glagoli u Simple Prezentu 3. lice jednine nemaju nastavak -s
He can speak English.
2. Kada se pravi negacija u prezentu, koristi se samo not, bez pomoćnog glagola.
3. Iza modalnih glagola se koristi obavezno infinitv bez nastavka to.
(pogledaj sve primere ponovo)
He can not speak English.
Sad je kraj. Ipak, mogli bi malo da provežbate 🙂