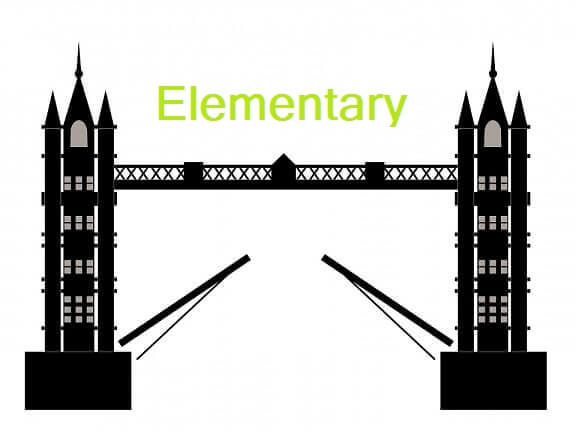 Gramatika engleskog jezika – lista, početni nivo
Ovim tekstom ispunjavam želje :-).
Dopalo vam se da na jednom mestu imate prgled gramatičkih jedinica. Pošto smo to napravili za nemački jezik – nivo A1/1 i nivo A1/2 (za sada), poželeli ste to ist: i za engleski jezik.
Da se podsetimo:
Moramo da odabermo neki metod ili udžbenik. Ja sam odabrala Headway. Bez obzira na to, nema baš neke velike razlike, bez obzira o kom se udžbeniku radilo.

Gramatika engleskog, početni nivo – lista
1. Pomoćni glagol to be, prezent – am/is/are, potvrdni, upitni i odrični oblik
2. Neodređeni član u engleskom – a ili an
3. Određeni član u engleskom
4. prisvojne zamenice, moj, tvoj
– Possesive adjectives, my, your, his, her, …..
5. Short answers,Question tags kratki odgovori
6. Genitiv sa apostrofom + s = 's
– Possessive 's ili saksonski genitiv
7. Present Simple Tense
vidi – Simple vremena u engleskom, tabela
– Sadašnje prosto vreme, da prostije ne može da bude
8. There is/are
9. How many/ how much – much vs. many
10. Predlozi koji definišu mesto radnje, Prepositions of place
11. Some,any – upotreba
12. Brojevi u engleskom
13. This, that, these, those – pokazne zamenice, jednina i množina
14. Can – modalni glagol, značenje i upotreba
15. Was/were – Past Simple glagola to be
16. Was born – jedna od čestih grešaka
17. Pat Simple, potvrdni, odrični i uputni oblik – pravilni glagoli
18. Nepravilni glagoli u engleskom, Past Simple
19. Time expressions – predlozi uz vremenske odrednice
20. Brojive i nebrojive imenice – Count and uncount nouns – much vs many
Pročitaj: Sve što treba da znaš o množini imenica u engleskom
21. Upotreba a – some
22. I like – I would lile/ I'd like
23. Poređenje prideva
24. Have got – upotreba i značenje
25. Present Continuous – građenje i upotreba
26. Prisvojne zamenice II – Possesive pronouns, mine, yours, hers, …
27. Going to – upotreba
– Going to + verb
– Going to + infinitive of purpose (namera), o infinitivu
28. Question forms – upitne reči , why, which,…
29. Adjestives vs. Adverbs – Pridevi ili prilozi
30. Present Perfect – građenje i upotreba
31. Present perfect vs. Past Simple – kada se upotrebljavaju ova vremena
32. Markeri za Present Perfect – ever/never, yet/just
Pogledati i sledeće tekstove:
– Sadašnja i prošla vremena u engleskom, lepo nacrtana – deo I
– Prošla vremena u engleskom, lepo nacrtana – deo II
Napomena – samo informativno, vremena, koja su vam za sad nepoznata, uče se na višem nivou