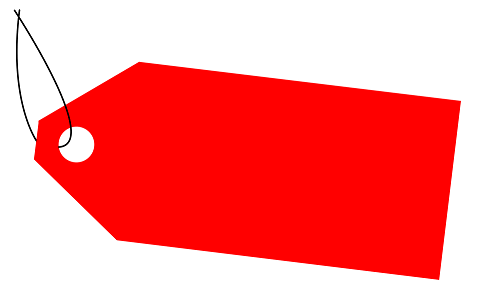 Question Tags , objašnjenje i primeri upotrebe
Današnja tema je pojam Question Tag u engleskom. To je jedna od obaveznih lekcija, čim se završi sa učenjem vremena u engleskom.
Question je pitanje, to znamo. A znamo i šta je tag, manje više su svi "tagovani", ako tako možemo da kažemo, na nekoj fotki na Facebook-u.

Tag na engleskom označava oznaku, nalepnicu, etiketu, privazak a kao glagol ima značenje etiketirati, označiti.
Question Tags ili američka varijanta Tag Question je posebna gramatička konstrukcija u engleskom jeziku. To je potvrdna rečenica, kojoj se pridodaje upitni segmant, konstrukcija, odvojena zarezom.
Zanam, zvuči, sačuvaj bože, ali u suštini je vrlo jednostavno ako znamo kako se prave vremena u engleskom, a to znamo, zar ne!
To je to, question tag = mi znamo vremena u engleskom, zar ne!
To naše zar ne, toliko upotrebljivo, nezavisno od vremena, koje u srpskom jeziku koristimo, u engleskom jeziku mora da se izrazi preko formule. To jedini način da skrenemo pažnju sagovornika, da tražimo ili dobijemo mišljenje o nečemu.
The question tag in English is a phrase added to the main part of the sentence, inviting the listener to confirm or give an opinion about the comment.
Pročitaj: Present Perfect Continuous
Sastoji se iz dva dela:
1. potvrdne rečenice + negacije u konstrukciji Question Tag
Jack is happy, isn't he?
2. negativne rečenice + potvrdni Question Tag
Susan is not tired, is she?
Znači, sam Question Tag se sastoji od pomoćnog glagola (an auxiliary verb) i lične zamenice (pronoun).
Šta je važno:
1. Samo je jedna negacija dozvoljena
2. Vreme mora da bude isto i u glavnoj rečenici i u Question Tag konstrukciji
3. Akcentuje se uvek Question Tag konstrukcija
– He's read this book, hasn't he? (Presnt Perfect)
– He read this book, didn't he? (Past Simple)
– He's reading this book, isn't he? ( Present Continuous Tense)
– He reads a lot of books, doesn't he? (Present Simple)
– He'll read this book, won't he? (Future)
To je cela priča.
Pročitaj:Frazalni glagoli, objašnjenje