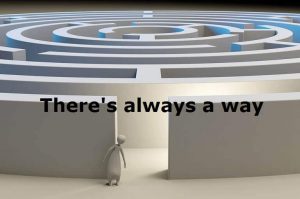 There is, engleski – značenje i upotreba
Jedna od prvih lekcija kod učenja engleskog jezika je upotreba there is/there are. Sledi prvo i uobičajeno pitanje – šta to znači.
Manje više, ništa ako gledamo sa aspekta našeg jezika. Ne može se svaka reč ili izraz bukvalno prevesti sa engleskog konkretno na naš jezik.
Ali ova fraza je veoma česta i veoma bitna, kada je engelski jezik u pitanju, pa bi mogli ovu temu zajedno da proučimo (ujedno je to i odgovor na pitanje, koje sam dobila putem maila)

1. – There is, there are – značenje
– nalaziti se, postojati
To bi po smislu, onako baš bukvalno bilo značenje ove fraze.
Mi kažemo:
Knjiga je na stolu.
Lepo, konkretno i korektno.
Ali, na engleskom je to:
There is a book on the table.
Približnije bi bilo reći: Knjiga se nalazi na stolu.
Pre nego što neko kaže, šta sad komplikuju ti Englezi, da razotrimo drugi primer:
There are excellent restaurants in Belgrade.
Kako bi to mi rekli: U Beogradu ima odličnih restorana.
Tu smo!
Problem je taj što mi glagol imati mnogo šire i slobodnije koristimo nego što je to moguće sa glagolom to have u engleskom jeziku.
2. there is, there are ili to have
Glagol to have je toliko često u upotrebi u engleskom, bilo kao pomoćni, bilo kao glagol u svom značenju imati, da je zgodno malo ga ostaviti da se odmori. Naročito tamo gde nije potreban.
(It) has a book on the table. Ima knjiga na stolu!!
Naravno da to nikada nećemo reći.
Pročitaj: Kako se čita englesko slovo e na kraju reči
Znači ako želimo da kažemo da negde, van nas, na nekoj lokaciji, bilo da je ta lokacija u našoj blizini ili ne, nešto postoji, egzistira onda koristimo there is, there are.
Evo primera:
Negde, lokacija vrlo blizu mene (moj tanjir supe) postoji nešto, egzistira u mojoj supi (muva).
There's a fly in my soup. Muva je u mojoj supi.
Naravno da ja imam (to have) supu, imam i muvu koja pliva u njoj ali to nije ali perpcepcija koja nas zanima.
Ja samo zaključujem da se nešto nalazi, egzistira postoji (na nekoj lokaciji, u nekoj dimenziji – prostornoj ili vremenskoj) i to je glavna upotreba there is, there are.

3. There is –  Upitni i odrečni oblik
Pre toga da naglasim, iako ste to do sada shvatili sami:
– there is se koristi kada govorimo o jednoj stavki, u jednini
– there are se koristi za više njih, u množini
– uz oblik za množinu se naravno ne koristi neodređeni član nego some/any, kako?
To smo već objasnili i naučili link.
– upitni oblik se pravi inverzijom – zamenom reda reči
Is there a dog in the supermarket? – No, there isn't.
Ima li psa u samoposluzi? Ne, nema.
množina
Are there any dogs in the park? – Yes, there are.
Ima li pasa u parku? Da, ima.
Naravno, možemo praviti i pitanja sa upitnim rečima – isti red reči:
How many dogs are there in the park? Koliko ima pasa u parku?

– Odrični oblik
Dodajemo not

There aren't any cakes in the refrigerator. Nema kolača u frižideru.