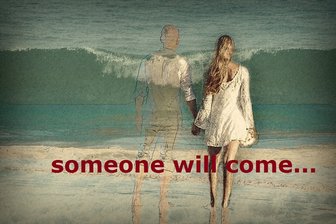 Some any – upotreba u engleskom jeziku
Za izražavanje neodređene količine u engleskom jeziku možemo upotrebiti :
– some
– any
I jedna i druga odrednica izražavaju neodređenu količinu, može se prevesti sa nešto ili malo ali najčešće se na srpski jezik ne prevode.
Some any – Osnovna razlika, dakle, nije u značenju nego u upotrebi.
Some – upotreba
Some koristimo u potvrdnim  ili kako ćete pronaći u gramatikama na engleskom jeziku pozitivnim rečenicama (+).
We need some apples.
I have bought some apples.
I have some homework to do.
She was at the cinema with some friends.
He has bought some new books.
U svim navedenim primerima some totalno možemo da ignorišemo u prevodu, pošto naš jezik ne traži da količina bude preciznije definisana. Zato je i ovo pitanje veoma lako objasniti, kada su pravila gramatička u pitanju a što se tiče upotrebe, ostaje samo mogućnost vežbanja, dok se stekne osećaj neophodnosti upotrebe.
Pročitaj: Poređenje prideva u engleskom jeziku
Any – upotreba
Any koristimo u pitanjima i negativnim rečenicama.
1 – pitanje
Have you bought any apples?
2 – negativna, odrična rečenica
I have not bought any apples.
Have you got any brothers or sisters?
I don't have any homework to do.
Exceptions – malo izuzetka, ali samo malo 🙂
1. Ako nešto nudimo nekome i očekuje pozitivan odgovor, u pitanju koristimo some:
Would you like some apples?
2. Kada nešto zahtevamo:
Can I have some cake?
Naravno sve ovo se može pogledati i na drugim mestima, npr:
– ovde
– ovde
Složenice sa some i any
Some i any kombinujemo sa:
– thing
– one/body
– where
Pročitaj: engleski pravila čitanja i pisanja – mb i mn na kraju reči
Rezultat je sledeći:
something – anything, nešto ili išta
someone, sombody – anyone, anybody, neko, iko
somewhere -anywhere, negde igde
Pravila za upotrebu su potpuno ista – kombinacije sa some za pozitivne rečenice, kombinacije sa any za negativne i pitanja.
Sada naravno vežbamo:
Najpre some – any
– vežba
Idemo dalje:
– something – anything
– someone-anyone
– somwhere – anywhere