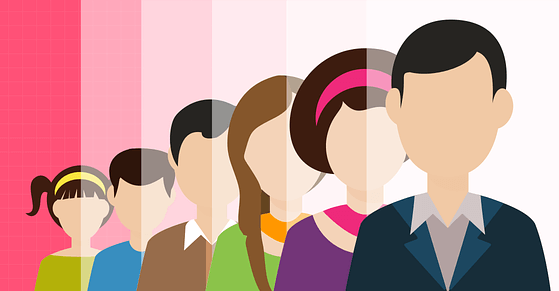 Poređenje prideva, engleski jezik
O vrstama prideva, podelama, mestu prideva u rečenici u engleskom jeziku a pomalo u srpskom smo već sve naučili iz prethodnog posta. Sada je došlo vreme da se malo poredimo i uporedimo, da vidimo gde smo, šta smo u odnosu na druge 🙂

Postoje tri stepena poređenja:
1.- positive
2.- comparative
3.- superlative
1. Positive
Pozitiv koristimo kada se poredimo sa nekim ko je isti kao i mi (šta god da je mera za poređenje). Isto važi i za stvari, mesta, događaje.
Pametna sam kao i ti.
Znači odnos je 1:1
To što mi izrazimo – kao i …., u engleskom koristimo sledeću konstukciju:
AS + ADJECTIVE (pridev) + AS
Tesla is as famous as Einstein.
John is as happy as Mary.
Ali, može poređenje istog stepena da bude i negativno.
Nisam pametna kao i ti (koliko i ti).
U tom slučaju ispred pomenute konstrukcije dodajemo not
Avala is not as high as Kopaonik.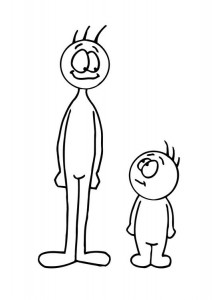 Sada idemo na komplikovanija pravila, koja se uz malo vežbe vrlo brzo pretvore u rutinu, dakle bez panike, koliko god da ovo što sledi, zvuči suvoparno.
Za poređenje prideva u engleskom, komparativ i superaltiv, bitno nam je koliko slogova- syllable ima dotični pridev.
I -Komparativ i superalativ sa nastavcima -er/-est
1.- Jednosložni pridevi, one-syllable adjectives
clean cleaner cleanest
deep deeper deepest
2.- Dvosložni pridevi, koji se završavaju na – y, – le, – ow ili – er
two-syllable adjectives ending in -y, -le, ow or -er
pretty prettier prettiest
simple simpler simplest
narrow narrower narrowest
clever cleverer cleverest
Kod ovih prideva, kako ste već samo skontali, poređenje se vrši dodavanjem nastavaka
– er za komparativ
– est za superlativ
Pročitaj: Vrste priloga i pozicija priloga u engleskoj rečenici
II- Komparacija sa more/the most
Svi ostali pridevi, dvosložni sa drugim nastavcima, kao i višesložni ne menjaju svoj oblik, nego se ispred njih u komparativu dodaje more u superlativu the most.
interesting – more interesting most interesting
useful – more useful most useful
wonderful –  more wonderful most wonderful
Malo pravopisa – spelling
1. kod dodavanja prefiksa – er/ -est
– e na kraju, ako je silent ili što bi mi rekli nemo otpada
late-later-latest
2.  ako se pridev zavšava sa – y ispred koga je suglasnik, menja se u ie
easy-easier-easiest
3.  krajnji suglasnik, nakon naglašenog samoglasnika se udvostručava
hot-hotter-hottest
Pridevi sa nepravilnim poređenjem
Naravno za kraj, tu su i pridevi koji se nepravilno porede, npr:
bad worse worst
far farther farthest
far further furthest
good better best
little less least
many more most
much more most
Eto, nije strašno.
Linkovi nego šta.
Vežba 1
vežba 2
vežba 3
vežba 4
vežba 5