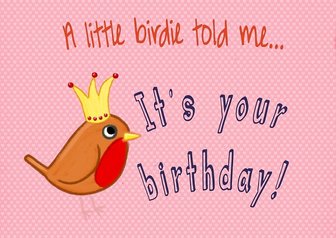 Indirektni govor, slaganje vremena – engleska gramatika
Do sada smo već naučili da gramatika, naročito u engleskom jeziku, nije uopšte neki problem, pa tako i ova tema spada u lagane. Časna reč, samo opušteno :-).
Jedini uslov je, da smo do sada savladali sva vremena u engleskom jeziku (jesmo, zar ne, brzo na kategoriju Tenses da se podsetimo). Onda nema problema, indirektni govor se skapira za 10 minuta.

Statements in Reported Speech, izjavne, potvrdne rečenice u indirektnom govoru
Kod prebacivanja direktnog u indirektni govor, tj, prepričavanja ili prenošenja šta je neko rekao, glavna fora u engleskom je takozvano slaganje vremena (koje kod nas, u srpskom ne postoji)
Mi ćemo reći;
On kaže: Ja čitam knjigu. = On kaže da on čita knjigu.
On je rekao: Ja čitam knjigu = On je rekao da on čita knjigu.
Kod nas bez obzira u kom vremenu je, sadašnjem ili prošlom rečenica sa kazati, govoriti, izjaviti, u srpskom jeziku se ne menju vreme upotrebljeno u direktnom govoru, ostaje isto i u indirektnom.
Slaganje vremena u engleskom jeziku
U engleskom to ne može, imamo slaganje vremena.
Ako je u rečinica sa "Reporting verb" kao što su say ili tell u prezentu, sve je OK, ništa ne diramo, samo promenimo lične zamenice po logici.
Naravno, ko će nam to bolje objasniti nego Seonaid na njenom predivnom sajtu link
Primer – bez slaganja vremena; say ili tell je u prezentu
– direct speech: "I like ice cream"
– reported speech: She says she likes ice cream (Present Simple)
Primer – slaganje vremena; say ili tell je u prošlom vremenu
– direct speech: "I like ice cream" (Presnt Simple)
– reported speech: She said she liked ice cream (Past Simple pomera Present Simple iz glavne rečenice u starije vreme tj. Past Simple)
To bi izgledalo ovako, šema za slaganje vremena :
Ako kažemo:
She said:
Onda u indirektnom govoru menjamo vremena po ovoj šemi:
1. Simple Present prelazi u Simple Past
I like ice cream. She said (that) she liked ice cream.
2. Present Progressive, Continuous prelazi u Past Progressive, Continuous
I am living in London. She said she was living in London.
3. Simple Past prelazi u Past Perfect Simple

I bought a car. She said she had bought a car.
4. Present Perfect Simple prelazi u Past Perfect Simple
I haven't seen Julie She said she hadn't seen Julie.
5. Future I (will) Conditional I (would)

I'll see you later. She said she would see me later.
To bi bio osnovni pregled, obavezno idite kod Šone na sajt, gore je linkovano i pogledajte sve primere.
Link sa vežbom u pdf formatu o svemu, što smo pisali.
Sad odmah to uradite.
Pogledajte i ovde i pronađite par vežbi prema vašem nivou znanja.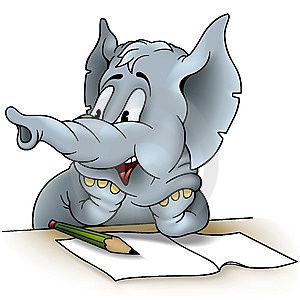 Još samo jednu sitnicu i spremni ste:
Ovo sad posmatrajte kao neku formulu, koja i nije baš mnogo komplikovana.
Pojedine reči jednostavno ne mogu da opstanu u indirektnom govoru i evo vam te liste, koje su to reči i u šta se menjaju. Na primer here (ovde) prelazi u there (tamo) itd.
Direct Speech Reported Speech
today that day
now then
yesterday the day before
… days ago … days before
last week the week before
next year the following year
tomorrow the next day / the following day
here there
this that
these those
To je cela priča, pola sata vežbe i čista petica.
Još vežbanja? Ok.
vežba br.1
vežba br 2