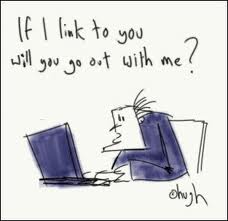 Jedna od najlakših lekcija, iz mog iskustva, su kondicionali u engleskom. Proverite sami, ako nije jasno, pa pišite, kao i obično.
1. The Zero Conditional:
Garantovano, proverno, aksiom, drugačije ne može
Koristi se uglavnom za činjenice, naučno i iskustveno dokazane.
Ako staviš ruku u vatru, boli. Izvesnost 100 %
Ili
Ako znam kondicionale, dobijam peticu.
Činjenica, naučio si, znaš, to je to, aksiom. Garant petica, naučno dokazano, znanje = dobra ocena.
2. The First Conditional: – pamet u glavu, šansa postoji i to velika –

Ako naučim kondicionale, dobiću peticu. Izvesnost 50 %
Od tebe zavisi dragi ili draga moja, uslov je jasan, na tebi je danoseš odluku.
3. The Second Conditional: šta bi bilo kad bi bilo, šta se kome snilo,
Kad bih naučio kondicionale, dobio bih peticu . Izvesnost 5%
To je situacija kada sediš tako i blejiš na netu i misliš šta bi to sve moglo da se desi sutra na kontrolnom a najverovatnije neće, jer ti je sve preče nego učenje.
4. The Third Conditional : kasno Marko na Kosovo stiže ili gde ti je pamet bila, uprskao si!
Da sam bio naučio te kondicionale prošle nedelje, dobio bih peticu iz engleskog – ali nisi, kec ko vrata, sorry, prošao voz. Izvesnost: 0 %
Bilo je šta je bilo, to je sada prošlost, možeš samo da kukumavčiš, ništa ne možeš da promeniš.
Eto čuvenih kondicionala, šta tu ima teško.
Kondicionali u engleskom – formula

Idemo sad na formulu, naravno, sve ćemo to lepo provežbati kod Seonaid na sajtu www.perfect-english-grammar.com
Uzećemo I njene primere sa sajta, da bi lakše mogli da partite sva vežbanja.
Dve stvari imamo uvek u formuli –1. if rečenica (kondicionalna) 2. Rečenica bez if, posledica, činjenja, radnje u if rečenici.
– if + present simple – present simple
– If you heat water to 100 C, it boils. (Ako zagreješ vodu na 100 C, ona ključa. Nema rasprave, naučno dokazano, aksiom,tačka kraj priče, dešava se uvek I sada, jedna od osnovnih upotreba Present Simple Tensa, to smo naučili, ko ne zna, traži post o tome)- 100%
odmah vežbaj
2. The First Conditional
– if + present simple – will + infinitive
– If it rains tomorrow, we'll go to the cinema. (Ako pada kiša sutra(budućnost) odosmo u bioskop, može da se desi a I ne mora) – 50%
vežba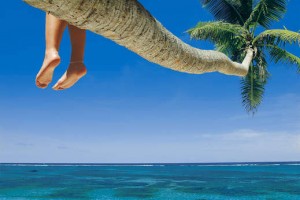 3. The Second Conditional
– if + past simple – would + infinitive
– If I had a lot of money, I would travel around the world. (Ako, kad bih imala puno novca, išla bih na put oko sveta, ali puste želje, nemam, brale ni do Požarevca da odem) – 5% dajemo na pozitivne misli I mogućnost Bingo dobitaka
!!!!!!Važno kod drugog kondicionala za 1 i 3 lice kod glagola to be koristi se oblik were
– If I were you, ….
vežba
4. The Third Conditional
– if + past perfect – would + have + past participle
– If I had gone to bed early, I would have caught the train.( Da sam ranije otišla na spavanje, uhvatila bih voz na vreme, ali prošao voz, beše mu, to je sada davna prošlost, nema kajanja I tako to) – 0%
Vežba
!!!!Važno-moguća greška, ne zaleći se, nije uvek prva rečenica sa if, pa da automatski primenjuješ gornju šemu.
We'll go to the cinema, if it rains tomorrow. (1. Kondicional, ovde ide prvo will+infinitive pa onda Present Simple, to je stvar stila, a obavezno se u testu bilo koje vrste, daju ovakvi primeri.)
Lepo vam kažem , prosto kao pasulj.