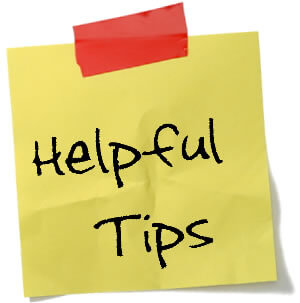 Tema o kojoj sam već pisala, biografije, motivaciona pisma. Ali, to ne znači da smo temu iscrpli, naprotiv samo smo je malo načeli.
Najpre da nešto raščistimo, šta je cover letter a šta motivation letter.

A cover letter or covering letter or motivation letter or motivational letter or letter of motivation is a letter of introduction attached to, or accompanying another document such as a résumé or curriculum vitae.
Zaključak – radi se o potpuno istoj stvari, sa naglaskom da je u engleskom govornom području ipak češći izraz Cover Letter a u francuskom se koristi motivaciono pismo,a kao pojam, iz prevoda sa francuskog je taj izraz ušao i u engleski jezik – Letter of Motivation.
Dakle, otišli smo na Infostud ili neko slično mesto i pronašli oglas za posao iz snova. Ako zanemarimo detalj, da je na isti već konkurisalo 3.333 ljudi, zaodenemo se pozitivnom energijom i verom u uspeh, onda je stvarno vreme sa napišemo motivaciono pismo, koje ostavlja bez daha.
Danas ćemo pogledati neke primere i savete za to, ko hoće još informacija, pravac ovde.
1. Najpre dajemo podatke o sebi – Your Contact Information
– Name, Address, Phone Number, Email
Evo i primera, šta je dobro a šta ne:
BAD Contact Information
Mr. Smith
Canada
1.800.dog.chow
pervy@P0rnilicious.com
GOOD Contact Information
John Smith
175 Springfield Road, Vancouver BC, V1B 3Y7
613.555.5555
john_smith@example.com
Znači ime i prezime, puna adresa, kontakt telefon, ne 3-4 broja da se pravimo važni i e-mail adresa, po mogućstvu bez nekih nadimka i sličnih stvari.

2. Tačne informacije firme, gde konkurišemo
Employer's Contact Information
Always, always, always get your salutation right and address your cover letter to the RIGHT person.
BAD Employer's Contact
To Whom It May Concern, or Hiring Manager
[Enter Company Name Here]
The Brown Office Building
GOOD Employer's Contact
Jane Davy, Documentation Manager
Initech Corporation
34 Hamilton Street, Vancouver BC, V1B 3H7
Drugi savet je da pokažete minimum interesovanja za posao i firmu u kojoj želite da radite. Znači potrebno je nasloviti  motivaciono pismo na pravu osobu, ako je navedena u oglasu za posao, ili službu. Takođe navedite i punu adresu firme, nikako neke vickaste ideje, kao u primeru gore.
3. Prvi paragraf
BAD First Paragraph
Please hire me for that job at your company. I've been watching the want ads closely for months and this job seems to pay the best. I have a few friends who already work for you, so ask them about my skills. I scored some decent grades at college and I've worked two years already.
GOOD First Paragraph
I am submitting my resume for consideration towards the Technical Writer position advertised in The Daily on September 17, 2009. My four years of documentation experience combined with a Bachelor of Computer Science degree make me an ideal candidate for this position.
Ovo je mesto gde se borite za pažnju, onoga ko čita, kome je to posao. Zamislite, koliko je pisama već pročitao, muka mu je od raznoraznih vickastih, originalnih i raznih drugih primera. Zato predstavite sebe konkretno, jasno precizno i argumentovano.
Start the first paragraph by identifying the position you're applying for and then explain how you found the job. Be sure to mention a referral or friendly mutual contact if it's relevant to the company, department, or position. Lastly, briefly explain why you're the right candidate for the position. And please, don't ever use emoticons (smilies) in your cover letter. 😀
Znači, navedite mesto, za koje konkrišete i kako ste došli do te informacije. Ako imate refernetne poslovne prijatelje, koji mogu da Vas podrže, pomenite to. Kratko navedite zašto ste prava osoba i naravno zaboravite smajlije i slične stvari.
4. Drugi paragraf
BAD Second Paragraph
I'd like to land a job where I can be an editor and not always write online help documentation. I've written help manuals for a number of years now and I'd like a change.
I can document a lot of different things, but I'd prefer to create training videos and it seems like Initech Corporation is a good company who likes to keep employees happy because you've been named one of Canada's Top 100 Employers.
GOOD Second Paragraph
For the last two years, I have held a technical writing position where my software development skills and training manuals have helped teach accountants to use complex inventory control software. As my resume reflects, I am a strong and flexible writer with experience documenting online help systems, end user manuals, how-to guides, installation manuals, and instructional videos.
I am very interested in working with Initech Corporation due to your selection as one of Canada's Top 100 Employers.
Nemojte napisati pismo fazon – Draga Saveta, mnogo sam sposoban i pametan ali radim u firmi u kojoj me ne razumeju i radim to i to a voleo bih da radim to i to.
5. Završnica ili završni udarac
The last paragraph is where you seal the deal and ask for the interview. Don't be shy about it. Restate your desire to work for the company.
BAD Final Paragraph
I probably have what it takes to do a decent job at your company. If you'd like to discuss my skills further, I can be reached on Mondays and Wednesdays but only after 5PM.
GOOD Final Paragraph
I am very interested in Initech Corporation's Technical Writer position and believe my skills and experience are an excellent fit for the job. Initech has an excellent reputation and I welcome the opportunity to meet with you for an interview.
Definitivno ste zainteresovani da dođete na razgovor i to stavite do znanja bez imalo stida ali sa stilom.
To je to. Na kraju ide potpis, recimo
Sincerely,
Your signature (if sending a hardcopy)
Your name
ili hoćete opciju download.
Važno -Naravno da ne zaboravimo, bez preterane upotrebe slova u boji, velika slova, samo tamo gde pravopis to traži, bold i i italic, umereno upotrebljeni.