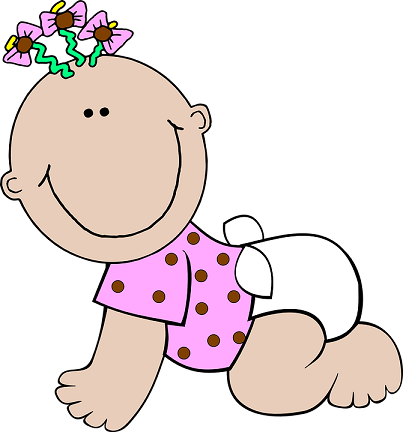 Pampers, pelena – pamper, engleski glagol
Her parents have pampered her since the day she was born.
Kada naiđemo na glagol pamper u čitanju ili obradi teksta, prva aocijacija je – pampers pelene.
E pa ovo nije sponzorisani post o pampers pelenama, ovo je post o glagolu to pamper, jednom baš onako simpatičnom, slatkom glagolu, koji u vanengleskom govornom području uglavnom izaziva asocijaciju na čuveni brand pelena marke Procter &Gamble.

Pelene su, naravno veoma bitna stavka u životu svake bebe a zamenljive pelene, za jednokratnu upotrebu, olakšavaju život roditeljima, koji mogu to sebi da priušte.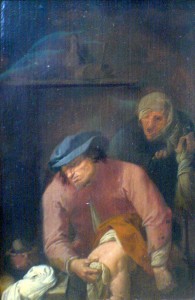 foto izvor – Wikipedia
ulje na platnu, autor – Adriaen Brouwer (1606–1638)
Pelene kroz istoriju
Ali postojale su pelene i pre nego što je stvoren brend pod imenom pampers. To je bila četvrtasta tkanina, po mogućnosti pamučna. Pelene su zahtevale, pranje, tačnije, iskuvavanje, sušenje peglanje, silan posao i trud.
Zvale su se jednostavno pelene, nappy, britanska verzija ili diaper, američka.
1961 godine su nastale zamenljive pelene a jedan od direktora pomenute firme je bio tvorac tog brenda, koji je zahvaljujući korisnoj primeni a i agresivnom marketingu postao sinonim za pelene širom sveta.
Pročitaj: Šta znači pojam weasel words na engleskom
Da se vratim na glalol:
– to pamper u njegovom osnovnom značenju – maziti, tetošiti, ugađati
Nisu vam potrebne pampers pelene da bi mogli da ugodite sebi – pamper yourself
– How to Pamper Yourself at Home
Postoji mnogo načina kako možete ugoditi sebi kod kuće
– Any special thoughts on pampering yourself so that you too can occasionally be Number One on your list?
Možda je sada trenutak da mislite na sebe, postavite se na prvo mesto i da upotrebite ovaj lepi engleski glagol.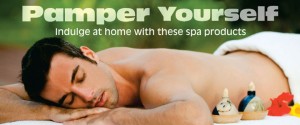 I koja sve značenja je u engleskom jeziku doneo pojam pampers možete pogledati, vrlo slikovato, gde drugde nego pravac Urban Dictionary
.