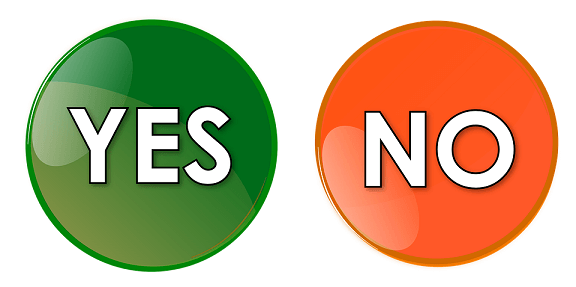 Pitanja u indirektnom govoru bez upitne reči – engleski jezik
U prethodnom postu smo prodiskutovali i naučili kako se pitanja koja počinju sa nekom upitnom reči (question word) prebucuju u indirektni govor.
Da razmotrimo i sada i situaciju ako imamo pitanje koje ne počinje upitnom reči, nego daje samo mogućnost odabira između 2 moguća odgovora – da i ne.

To su pitanja tipa – da li:
Da li hoćeš sladoled? (Hoćeš li sladoled)
Pitao me je da li hoću sladoled.
To što mi rešavamo sa da li u engleskom se reševa na 2 moguća načina, konjukcijama:
– if
– whether ( ne mešajte sa weather u značenju vreme, vremenske prilike)
direktno pitanje
"Do you like chocolate?"
Indirektno pitanje
She asked me if I liked chocolate.
Ostala pravila su ista kao i kod prebacivanja pitanja sa upitnom reči: slaganje vremena, red reči, forma potvrdne rečenice, logično prebacivanje zamenica, dakle pročitaj sve lepo još jednom.
pogledajre to sve još jednom kod Seonaid i uradite vežbu koju vam je pripremila.
Još jednu stvar da razjasnimo, kada se koristi if a kada whether?
– Ako imamo samo jednu opciju, koja je aktivna za razrešenje dileme ( Use if to indicate one condtion that requires an action) koristimo if.
He asked me if I had an idea.
– Ako već imamo u opciji 2 mogućnosti, bolje rešenje je whether, ali i if je ok.
He asked me whether(if) I had an idea or a plan.
Sada, najvažniji deo, vežbamo sve varijante i bez upitnih reči i sa njima.
– vežba br. 1
– vežba br. 2
– vežba br 3