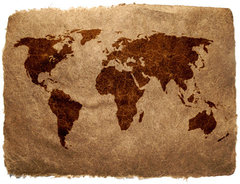 Da ne bi bilo problema oko naziva nekih država, bar onih važnijih, kao i naroda, koji žive u njima, tu je spisak sa sajta link.
Države jezici narodi
Country Language Nationality
France French French
Greece Greek Greek

Britain English British
Denmark Danish Danish
Finland Finnish Finnish
Poland Polish Polish
Spain Spanish Spanish
Sweden Swedish Swedish
Turkey Turkish Turkish
Germany German German
Mexico Spanish Mexican
The United States English American
Australia English Australian
Brazil Portuguese Brazilian
Egypt Arabic Egyptian
Italy Italian Italian
Hungary Hungarian Hungarian
Korea Korean Korean
Russia Russian Russian
China Chinese Chinese
Japan Japanese Japanese
Portugal Portuguese Portuguese
Važno je obratiti pažnju, da naše pravilo da se jezici pišu malim slovima (-ski, -čki, pridevi, to valjda znamo?!) ne važi naravno u engleskom, tako da se jezici pišu velikim slovima.
Obavezno pratite link i naći ćete iznad spiska Pronunciation Files, izgovor svih navedenih stavki.