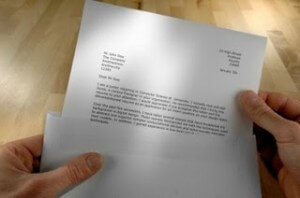 Kako napisati poslovno pismo i na srpskom i na engleskom?
Pravila pisanja kada je poslovna korespodencija u pitanju su prilično striktna, o tome sam već pisala u vezi sa pisanjem poslovnog e-maila, to važi i ovde.
Ali, pismo nije isto što i e-mail.

Pismo se obično piše na memorandumu i može se poslati i e-mailom, ali onda ide u prilogu, attachment ili enclosure.
Obavezni elementi svakog poslovnog pisma:
The Heading
Your Name
Your Address
Your City, State,
Your Phone Number
Obavezno staviti tačne i precizne podatke o sebi, kao pošiljaocu pisma, potrebne poštanske brojeve, kao i telefonski broj sa pozivnim brojem naše zemlje i grada, sa oznakom + ispred broja, pošto su brojevi za izlaz iz zemlje, negde 00 negde 99.
The Date
(Begin with the day, no comma) 15 January 2008
or
(Begin with the month; use a comma) December 1, 2008
ovo su dva česta načina pisanja datuma.
The Inside Address
Contact Information, kome pišete
Name
Title
Company
Address
City, State,<
Obavezno je napisati kompletne podatke osobe, kojoj se piše.
The Salutation
Oslovljavanje
Dear Mr./Ms. Last Name
Koristi se prezime, nikako ime.
The Body
Tekst pisma, precizno, držati se teme.
Complimentary Close:
Pozdrav
– Respectfully yours
– Kind regards
– Yours truly
– Most sincerely
– Respectfully
– Respectfully yours
– Sincerely yours
Signature:
potpis
Handwritten Signature, ako se pismo šalje poštom, obavezan je potpis, rukom pisan naravno a ispod njega, prored i otkucano ime i prezime.
Evo primera:
6123 Farrington Road
Apt. G11
Chapel Hill, NC 27514
January 11, 2005
Taylor, Inc.
694 Rockstar Lane
Durham, NC 27708
Dear Ms. Jones:
I am seeking a position in your engineering department where I may use my training in computer sciences to solve Taylor's engineering problems. I would like to be a part of the department that developed the Internet Selection System but am unsure whether you have a current opening.
I expect to receive a Bachelor of Science degree in Engineering from North Carolina State University in June and by that time will have completed the Computer Systems Engineering Program. Since September 2000, I have been participating, through the University, in the Professional Training Program at Computer Systems International in Raleigh. In the program I was assigned to several staff sections as an apprentice. Most recently, I have been a programmer trainee in the Engineering Department and have gained a great deal of experience in computer applications. Details of the academic courses I have taken are included in the enclosed resume.
If there is a position open at Taylor Inc., please let me know whom I should contact for further information. I look forward to hearing from you soon. I may be reached at my office (919-866-4000 ext. 232) or via email (Brock@aol.com).
Sincerely,
Rebecca Brock
Više o temi:
– link