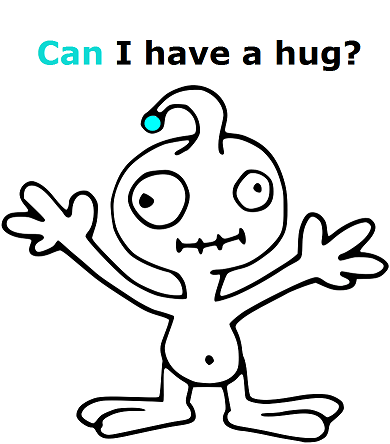 Glagoli engleski u engleskom, modalni – primeri
Da nastavim priču o modalnim glagolima u engleskom jeziku, započetu ovde i ovde.
Svi modalni glagoli, pošto im je konjugacija nepotpuna, ne mogu da se menjaju na uobičajen način, imaju svoje zamene, ili ih možemo nazvati i dopunama – Substitutes.
Redom to izgleda ovako:

1. must – to have to
I must go – I have to go.
Kada govorimo o obavezama i dužnostima must je pravi izbor.
Pri tome, potrebno je uzeti u obzir da kada govorimo o prošlosti, moramo da koristimo isključivo zamenu, tj. – to have to.
Raznih objašnjenja ima kada je potrebno must u sadašnjem vremenu zameniti sa have to, to je već malo napredniji nivo i stvar je i osećaja za jezik, ali ovo je primer formulacije tog pravila:
Ako imamo jaku ličnu obavezu koristimo must a kada su dužnosti u pitanju onda se koristi to have to. Naravno, ponavljam ovo se ne odnosi na prošlost, tamo nemamo izbora, moramo da koristimo to have to.
2. must not – not to be allowed to
Must not nam već daje strogu zabranu, pa i zamena za to opisno kaže šta nam nije dozvoljeno.
Koristimo must not kada smo svesni da je nešto zabranjeno a be allowed to prenosi tuđu zabranu.
I must not smoke. U ovoj rečenici smo svesni da to nije u redu što radimo i dajemo svoj lični stav.
I am not allowed to smoke. Ovde više prenosimo tuđi stav, koji poštujemo ili ne, to druga stvar.
vežba
3. can – to be able to
Kod glagola can važi isto što i za must, can i could su oblici za sadašnjost (could je više stanje verovatnoće i mogućnosti nego vremenski pokazatelj prošle radnje, ali se koristi i za jednostavno konstatovanje nečega što smo umeli da radimo u prošlosti). Za prošlost i budućnost koristimo be able to.
can – mogućnost i umeće, traženje dozvola ili postavljanje zahteva
I can speak English.
Can I borrow a pencil?
Can I have a glass of water please?
Pročitaj: must, ought to, should, upotreba, primeri
could – nešto što je bilo moguće u prošlosti (verovatnoća), konstatacija umeća u prošlosti ili postvaljanje nekog zahteva, ali fino.
Could you send me a catalogue, please?
He could swim when he was five.
Could you understand what he was saying?
to be able to – prošlost, budućnost
Napomena: sasvim je u redu a i sve češće se upotrebljava i u sadašnjem vremenu – I am able to swim.
I will be able to play football.
They were able to get tickets for the concert.