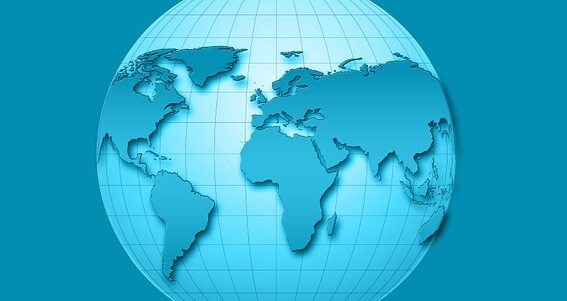 Upotreba članova, engleski jezik
Sećate li se posta Najbolji sajt za učenje vremena u engleskom jeziku. Tada sam vam preporučila sajt Perfect English Grammar link. I moram da vas pohvalim, kontaktirala me je Seonaid, prijatno iznenađena vašom posetom i vremenom, koje ste posvetili vežbama na sajtu. Zato smo se dogovorile da Seonaid bude gost urednik i napiše post specijalno za vas. Uz to je pripremila i dve vežbe, opet samo za vas :-). Pošto je upotreba članova, nešto što nije tipično za srpski jezik, odlučile smo se za tu temu.
Dajem reč Seonaid – Guest Post from Perfect English Grammar:
We use articles ('a' or 'an', 'the', and 'no article') in quite complicated ways in English. There are a few rules, but often (especially for proper nouns like the names of places or people) it's not very logical – sorry! Today, I'll talk about one situation where students often mistakes with English articles – geographical names (like mountains, lakes, countries and seas).
Upotreba članova ispred geografskih pojmova je veoma komplikovana,(ne prevodim vam, sve ste razumeli, samo se preslišavamo), nije logična, zato je najbolje vežbati kroz primere.
We usually use either 'the' or 'no article' when we talk about geographical names.
We use 'the' with:
• Rivers I visited the Nile.
• Deserts She rode across the Sahara.
• Oceans and seas They flew across the Pacific.
We use 'no article' with:
• Lakes We sailed on Lake Ontario.
• Continents She travelled through Asia.
• Regions and states I went to California.
• Cities, towns and villages They come from Belgrade.
Evo i izuzetaka – određen član the se koriste ispred više ostrva ali ne i ispred pojedinačnih.
Two strange cases:
We use 'the' with groups of islands BUT we use 'no article' with one island:

• She is on holiday in the Canary Islands (a group of islands)
• I went to Majorca (one island)
Pročitaj: Kada se upotrebljava neodređeni a kada određeni član u engleskom jeziku
Isti slučaj je sa planinama, the se koristi ispred naziva planinskih venaca ali ne i ispred pojedinačnih planina.
In the same way, we use 'the' with mountain ranges BUT we use 'no article' with one mountain:

• We walked through the Alps (a mountain range)
• I climbed Mount Everest (one mountain)
Finally: countries
We use 'no article' with most countries:
• They live in Poland
But we use 'the' if the country's name is plural:
• the Philippines
• the Netherlands
• the United States
Or, if the country has the word 'kingdom' or 'republic' in it:
• the United Kingdom
• the Republic of Ireland
(This means some countries take 'the' with their full name 'the Republic of China' but not with their normal, shorter name 'China')
Kada su države u pitanju, obično se ne koristi određeni član, sem kada su u pitanju države čiji je naziv u pluralu ili u nazivu imaju odrednicu republika ili kraljevstvo.
Practice!
I've made two exercises especially for the readers of Kako da nikada ne nauciš engleski:
– Provobitni naziv bloga, dok je bio na blogggeru, prim. Amarilis
• The first exercise talks about rivers, deserts, oceans, lakes, continents, regions and cities.
• The second exercise talks about islands, mountains and countries.